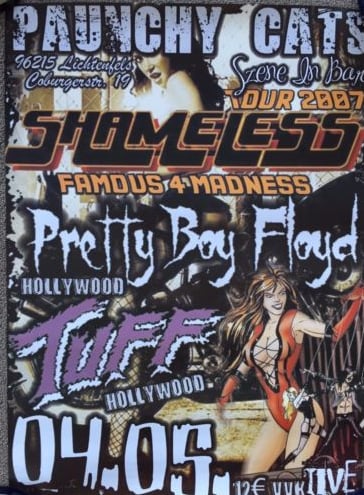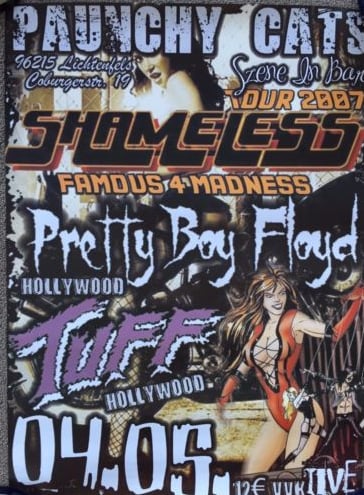 Shameless Tuff Steve Summers-wall poster Glam Hairband Hollywood Sunset Strip
$14.99
This is a wall poster promoting the "Famous For Madness" tour of 2007 throughout Europe.
This poster is for a show in Lictenfels Germany at the famous club "Pauncy Cats"
The poster features logos from Shameless,Tuff and others.
Steve 'Sex' Summers & Stevie Rachelle of Tuff appeared and performed on this tour (show).
This poster is brand new, and will come signed and rolled in a poster tube when shipped (not folded).
Thanks for looking...